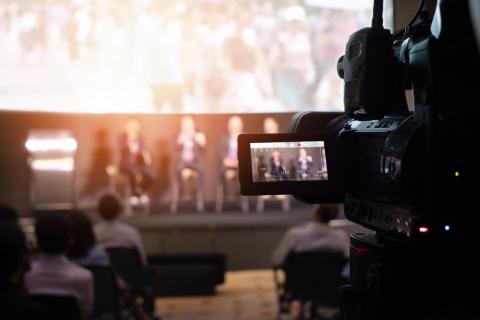 A hybrid event takes place simultaneously both at a fixed physical location and online. This means that participants can take part in the event directly on site and/or online via livestream.
Further information on the venue and access to the communication platform used can be obtained from the person responsible for the event.

Ensure in good time that the technical requirements for participation are met. You have control over the release of your personal information and have the right to choose the functionalities of the respective software yourself.

If you have any questions regarding the content, organisation or technical aspects of the event, please contact the person responsible for the event.